Changing a Flat Tire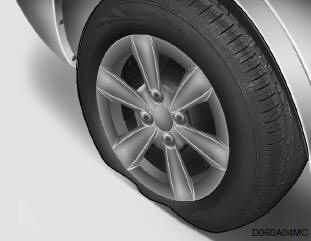 The procedure described on the following pages can be used to rotate tires as well as to change a flat tire. When preparing to change a flat tire, check to be sure the gear selector lever is in "P" (automatic) or reverse gear (manual transaxle) and that the parking brake is set, then:
See also:
Имущественное страхование и договор
Человеку всегда было присуще желание как-то обезопасить себя от вредоносных последствий жизни или хотя бы попытаться свести их к минимуму. Для одних это связано с опасной работой, где высока доля р ...
THE VERDICT
Like the rest of Hyundai's lineup, the Accent is a compelling product that's priced right and comes with the features that consumers are gravitating towards in droves. But rather than being sold o ...
DEFROSTING/DEFOGGING
Use the heating/ventilation system to defrost or defog the windshield: To remove interior fog on the windshield: o Set the air flow control to the defrost () position (The A/C will automatically ...