Re-install Wheel Nuts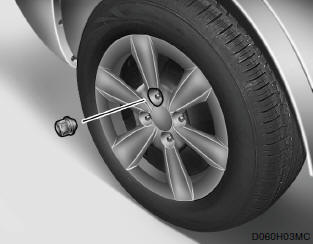 To reinstall the wheel cover, hold it on the studs, put the wheel nuts on the studs and tighten them finger tight. The nuts should be installed with their small diameter ends directed inward. Jiggle the tire to be sure it is completely seated, then tighten the nuts as much as possible with your fingers again.
See also:
Change to "Winter Weight" Oil if Necessary
In some climates it is recommended that a lower viscosity "winter weight" oil be used during cold weather. See Section 9 for recommendations. If you aren't sure what weight oil you s ...
Checking the transaxle oil (manual)
Transaxle lubricant in the manual transaxle should be checked at those intervals specified in the vehicle maintenance schedule in Section 5. Recommended Oil Use only HYUNDAI GENUINE PARTS MTF 7 ...