Seats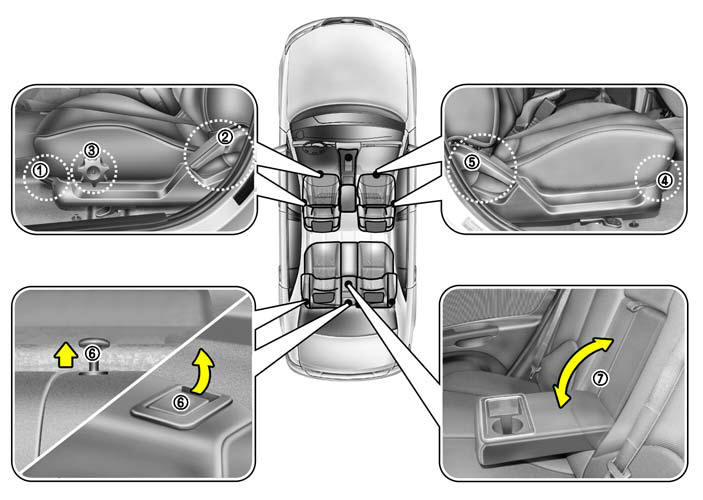 Driver's seat
1. Seat forward/rearward lock release lever 2. Seatback recliner control lever 3. Seat cushion height control lever
Front passenger's seat
4. Seat forward/rearward lock release lever 5. Seatback recliner control lever
Rear seats
6. Seatback folding lever (If Installed) 7. Armrest (If Installed)
See also:
Tire Terminology and Definitions
Air Pressure: The amount of air inside the tire pressing outward on the tire. Air pressure is expressed in pounds per square inch (psi) or kilopascal (kPa). Accessory Weight: This means the combine ...
Adjusting Seatback Angle
To recline the seatback, lean forward to take your weight off it, then pull up on the recliner control lever at the outside edge of the seat. Now lean back until the desired seatback angle is ac ...
Curtain air bag
Curtain air bags are located along both sides of the roof rails above the front and rear doors. They are designed to help protect the heads of the front seat occupants and the rear outboard s ...