Engine Compartment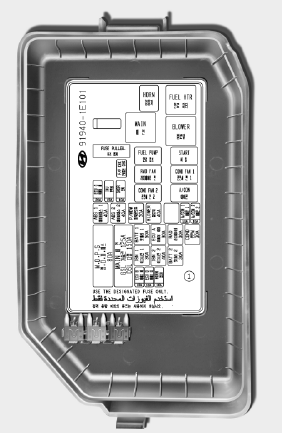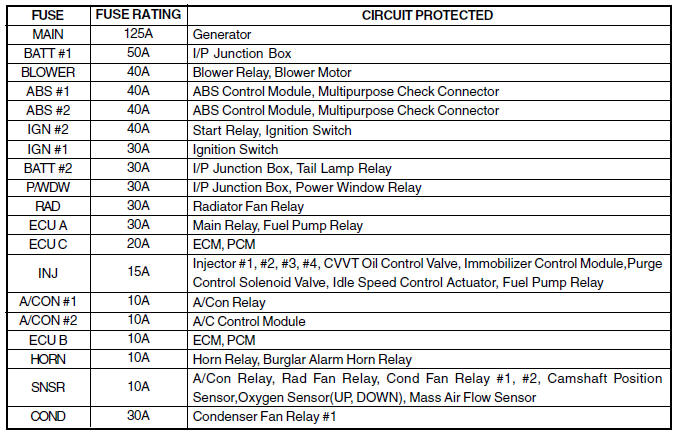 NOTE:
Not all fuse panel descriptions in this manual may be applicable to your vehicle. It is accurate at the time of printing. When you inspect the fuse box on your vehicle, refer to the fuse box label.
See also:
To Check the Oil Level
Before checking the oil, warm up the engine to the normal operating temperature and be sure it is parked on level ground. Turn the engine off. Wait five minutes, then remove the dipstick, wipe it ...
Necessary inspections
Fluid levels, such as engine oil, engine coolant, brake fluid, and washer fluid should be checked on a regular basis, with the exact interval depending on the fluid. Further details are provided i ...
Performance
There's a lot to like about the turbo drivetrain, with its 274 horsepower and six-speed automatic transmission, but before I talk about power I should say that the Sonata 2.0T really shines becaus ...