To Check the Oil Level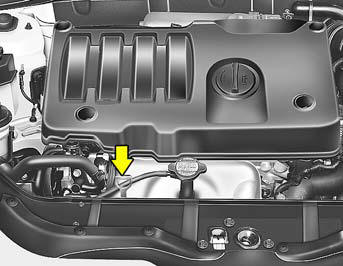 Before checking the oil, warm up the engine to the normal operating temperature and be sure it is parked on level ground. Turn the engine off.
Wait five minutes, then remove the dipstick, wipe it off, fully reinsert the dipstick and withdraw it again. Then note the highest level the oil has reached on the dipstick. It should be between the upper ("F") and lower ("L") range.
WARNING:
Be very careful not to touch the radiator hose when checking the engine oil as it may be hot enough to burn you.
See also:
Folding the Outside Rearview Mirrors
To fold the outside rearview mirrors, push them towards the rear. To unfold the outside rear view mirrors, push them toward the front. The outside rearview mirrors can be folded rearward for park ...
Re-install Wheel Nuts
To reinstall the wheel cover, hold it on the studs, put the wheel nuts on the studs and tighten them finger tight. The nuts should be installed with their small diameter ends directed inward. Ji ...
Maintenance under Severe Usage Conditions
The following items must be serviced more frequently on cars normally used under severe driving conditions. Refer to the chart below for the appropriate maintenance intervals. R : Replace I : Ins ...