To Check the Oil Level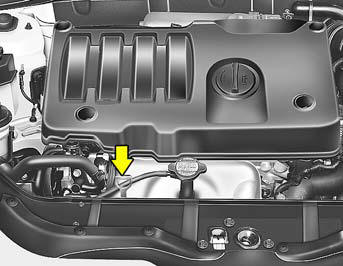 Before checking the oil, warm up the engine to the normal operating temperature and be sure it is parked on level ground. Turn the engine off.
Wait five minutes, then remove the dipstick, wipe it off, fully reinsert the dipstick and withdraw it again. Then note the highest level the oil has reached on the dipstick. It should be between the upper ("F") and lower ("L") range.
WARNING:
Be very careful not to touch the radiator hose when checking the engine oil as it may be hot enough to burn you.
See also:
Windshield wiper blades
The wiper blades should be carefully inspected from time to time and cleaned to remove accumulations of road film or other debris. To clean the wiper blades and arms, use a clean sponge or cloth ...
Automatic Transaxle Position Indicator Light (If Installed)
The indicator displays which automatic transaxle shift position is selected. ...
2012 Hyundai Genesis review
When it made its 2009 debut, Hyundai's flagship sedan, the Genesis, was a marvel. It offered rear-wheel drive, a potent V-8 option and an interior nearly on par with those of Lexus and Acura. It w ...