Checking the parking brake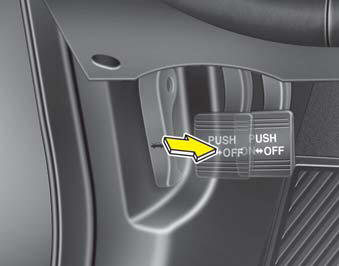 Type A
Check whether the stroke is within specification when the parking brake pedal is depressed with 44 lb (20 kg, 196 N) of force. Also, the parking brake alone should securely hold the vehicle on a fairly steep grade. If the stroke is more or less than specified, have the parking brake adjusted by an authorized HYUNDAI dealer. Stroke : 4~5 notch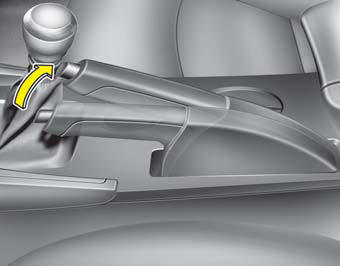 Type B
Check the stroke of the parking brake by counting the number of "clicks'' heard while fully applying it from the released position. Also, the parking brake alone should securely hold the vehicle on a fairly steep grade. If the stroke is more or less than specified, have the parking brake adjusted by an authorized HYUNDAI dealer.
See also:
Tire chains
Tire chains, if necessary, should be installed on the front wheels. Be sure that the chains are installed in accordance with the manufacturer's instructions. To minimize tire and chain wear, do ...
TPMS (Tire Pressure Monitoring System) Malfunction Indicator (If Installed)
TPMS malfunction indicator comes on for 3 seconds after the ignition key is turned to the "ON" position. If the warning light does not come on, or continuously remains on after comming ...
Snowy or icy conditions
To drive your vehicle in deep snow, it may be necessary to use snow tires or to install tire chains on your tires. If snow tires are needed, it is necessary to select tires equivalent in size and ...