Vehicle Identification Number (VIN)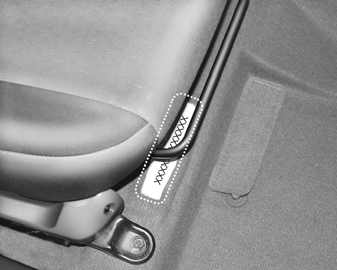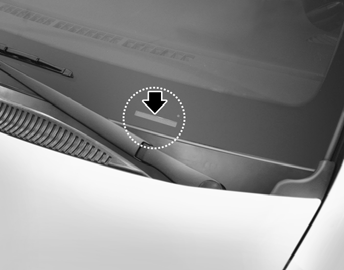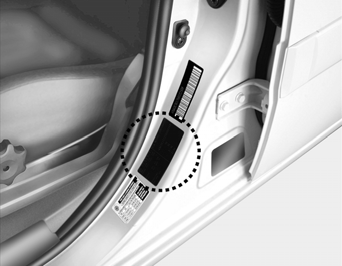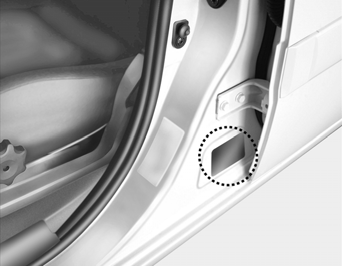 The vehicle identification number (VIN) is the number used in registering your car and in all legal matters pertaining to its ownership, etc. It can be found in four different places on your car:
1. The number is punched on floor under the front passenger seat. To check the number, remove the cover.
2. The VIN is also on a plate attached to the top of the dashboard. The number on the plate can easily be seen through the windshield from outside.
3. The vehicle certification label attached on the driver's side center pillar gives the vehicle identification number (VIN).
4. On the lower side of the center pillar outer panel.
See also:
Remote fuel-filter lid release
The fuel-filler lid may be opened from inside the vehicle by pulling up on the fuel-filler lid opener located on the front floor area on the left side of the vehicle. NOTE: If the fuel-filler l ...
Changing Wheels
Loosen the wheel nuts and remove them with your fingers. Slide the wheel off the studs and lay it flat so it cannot roll away. To put the wheel on the hub, pick up the spare tire, line up the ho ...
Headlight, position light, turn signal light, side marker light and front fog light bulb replacement
(1) Headlight (High) (2) Headlight (Low) (3) Front turn signal light / Position light (4) Front fog light (if equipped) Headlight bulb WARNING - Halogen bulbs • Halogen bulbs contain pressuri ...