Emergency Towing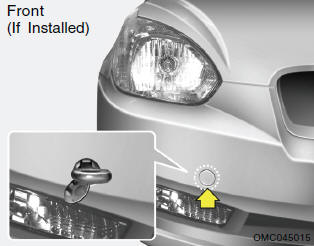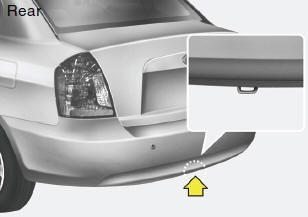 For emergency towing when no commercial tow vehicle is available, attach a tow cable, chain or strap to one of the towing hooks under the front/rear of your car. Do not attempt to tow your vehicle in this manner on any unpaved surface. This may result in serious damage to your car. Nor should it be attempted if the wheels, drive train, axles, steering or brakes are damaged. Before towing, be sure the transaxle is in neutral and the key in "ACC" (with the engine off) or in the "ON" position (with the engine running). A driver must be in the towed car to steer it and operate the brakes.
NOTE:
Before towing, check the level of the automatic transaxle fluid. If it is below the "HOT" range on the dipstick, add fluid. If you cannot add fluid, flatbed equipment or a towing dolly must be used.
See also:
Key positions
Key positions CAUTION: The engine should not be turned off or the key removed from the ignition key cylinder while the car is in motion. The steering wheel is locked by removing the key. o &qu ...
Tilt steering
Tilt steering allows you to adjust the steering wheel before you drive. You can also raise it to give your legs more room when you exit and enter the vehicle. The steering wheel should be positione ...
Suspension mounting bolts
Check the suspension connections for looseness or damage. Retighten to the specified torque. ...