Emergency Towing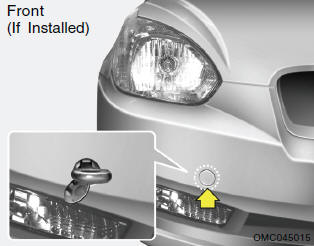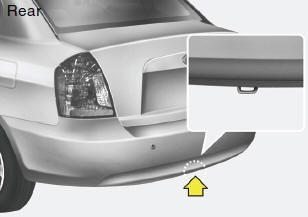 For emergency towing when no commercial tow vehicle is available, attach a tow cable, chain or strap to one of the towing hooks under the front/rear of your car. Do not attempt to tow your vehicle in this manner on any unpaved surface. This may result in serious damage to your car. Nor should it be attempted if the wheels, drive train, axles, steering or brakes are damaged. Before towing, be sure the transaxle is in neutral and the key in "ACC" (with the engine off) or in the "ON" position (with the engine running). A driver must be in the towed car to steer it and operate the brakes.
NOTE:
Before towing, check the level of the automatic transaxle fluid. If it is below the "HOT" range on the dipstick, add fluid. If you cannot add fluid, flatbed equipment or a towing dolly must be used.
See also:
Performance
A horsepower rating of 110 doesn't sound like a lot of power to anyone these days, but it was only a few years ago that a Honda Civic produced only 115 hp. The Accent's four-cylinder never felt un ...
Cruise Control System
The cruise control system allows you to program the vehicle to maintain a constant speed without resting your foot on the accelerator pedal. This system is designed to function above approximately ...
Hybrid-ness
Before I get into the performance and technology aspects of what makes the Sonata Hybrid tick, I've got to point out the fact that the Sonata Hybrid looks dramatically different from its gasoline- ...