Child Restraint System Installation on Rear Seat Center Position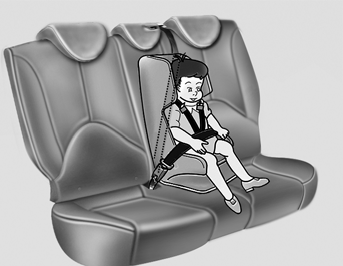 Use the center seat belt for the rear seat to secure the child restraint system as illustrated. After installation of the child restraint system, rock the child seat back and forth, and side to side to ensure that it is properly secured by the seat belt. If the child seat moves, readjust the length of the seat belt. Then, if equipped, insert the child restraint tether strap hook into the child restraint hook holder and tighten to secure the seat. Always refer to the child restraint system manufacturer's recommendation before installing the child restraint system in your vehicle.
See also:
40 MPG - AN 18 PERCENT IMPROVEMENT IN FUEL ECONOMY
The 2012 Hyundai Accent's highway fuel economy of 40 mpg is an 18 percent improvement over its predecessor's 34 mpg highway manual transmission fuel economy rating. Hyundai Accent's fuel economy ...
FAMILY LIFESTAGE
In Diapers: The Latch connectors are hard to get to, which makes it difficult to install a child-safety seat. In School: Kids in booster seats have enough legroom and headroom to sit comfortably ...
Fuel recommendations
Use Unleaded Gasoline Unleaded gasoline with a Pump Octane Rating of 87 (Research Octane Number 91) or higher must be used in your Hyundai. WARNING: o Do not "top off" after the nozzl ...