Smart key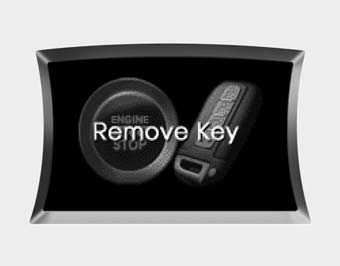 With a smart key, you can lock or unlock a door (and trunk) and even start the engine without inserting the key.
The functions of buttons on a smart key are similar to the remote keyless entry. (Refer to the "Remote keyless entry" in this section.)
See also:
Spare Tire Pressure
2. The spare tire should only be used temporarily and should be returned to the luggage compartment as soon as the original tire can be repaired or replaced. 3. Continuous use at speeds of over 5 ...
Don't let your parking brake freeze
Under some conditions your parking brake can freeze in the engaged position. This is most likely to happen when there is an accumulation of snow or ice around or near the rear brakes or if the bra ...
Windshield Wiper
The windshield wiper switch has three positions: A) Intermittent wiper operation B) Low-speed operation C) High-speed operation NOTE: To prevent damage to the wiper system, do not attempt to wi ...