Smooth cornering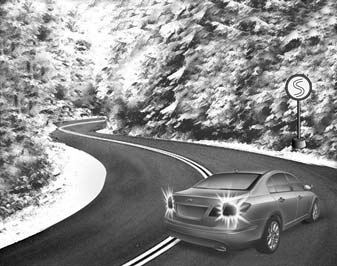 Avoid braking or gear changing in corners, especially when roads are wet. Ideally, corners should always be taken under gentle acceleration. If you follow these suggestions, tire wear will be held to a minimum.
See also:
Driving in the rain
Rain and wet roads can make driving dangerous, especially if you're not prepared for the slick pavement. Here are a few things to consider when driving in the rain: • A heavy rainfall will make it ...
Summer tires
HYUNDAI specifies summer tires on some models to provide superior performance on dry roads. Summer tire performance is substantially reduced in snow and ice. Summer tires do not have the tire trac ...
ECO Indicator (If Installed)
The ECO indicator is displayed to help you improve fuel efficiency when you are driving. o The ECO indicator (green) will turn on when you drive fuel efficiently in the ECO ON mode. If you don& ...