Smooth cornering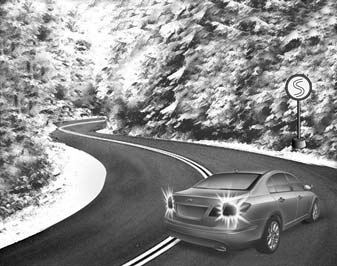 Avoid braking or gear changing in corners, especially when roads are wet. Ideally, corners should always be taken under gentle acceleration. If you follow these suggestions, tire wear will be held to a minimum.
See also:
Checking the Transaxle Fluid (Automatic)
Transaxle fluid in the automatic transaxle should be checked at those intervals specified in the vehicle maintenance schedule in Section 5. NOTE: Automatic transaxle fluid is basically a red color ...
2010 Hyundai Tucson review by By Scott Burgess
It has spent nearly two decades repairing and then polishing its reputation. In the past, critics, including myself, have accused it of copying designs and then dulling them up. Some vehicles had ...
Emission control system
Your Hyundai is equipped with an emission control system to meet all requirements of the U.S. Environmental Protection Agency or California Air Resources Board. There are three emission control sy ...