Smooth cornering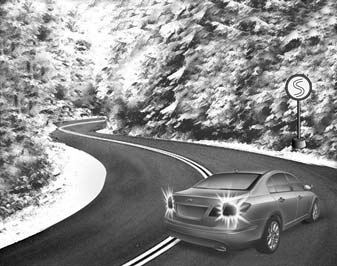 Avoid braking or gear changing in corners, especially when roads are wet. Ideally, corners should always be taken under gentle acceleration. If you follow these suggestions, tire wear will be held to a minimum.
See also:
Pre-Trip Inspections
1. Tires: Adjust the tire inflation pressures for highway driving. Low tire inflation pressures will result in overheating and possible failure of the tires. Avoid using worn or damaged tires whi ...
Driving at night
Because night driving presents more hazards than driving in the daylight, here are some important tips to remember: • Slow down and keep more distance between you and other vehicles, as it may ...
Fan speed control
The ignition switch must be in the ON position for fan operation. The fan speed control knob allows you to control the fan speed of the air flowing from the ventilation system. To change the fan ...