HIGH-MOUNTED REAR STOP LIGHT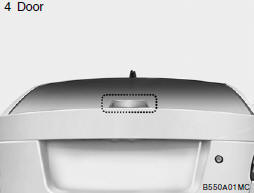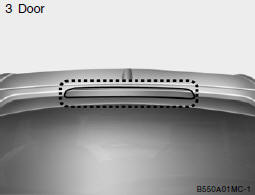 In addition to the lower-mounted rear stop lights on either side of the car, the high mounted rear stop light in the center of the rear window or inserted in the rear spoiler also lights when the brakes are applied.
See also:
Risk of rollover
WARNING: o The 2WD Tucson is not designed for offroad use. The 4WD Tucson is designed primarily for use on paved roads. However, occasional use in off-highway conditions such as established unpav ...
Maintaining Bumpers
Special precautions must be observed to preserve the appearance of the bumpers on your Hyundai. They are: o Be careful not to spill battery electrolyte or hydraulic brake fluid on the bumpers. If ...
2010 Hyundai Genesis Coupe review by Bill Griffith
The plan was to make a legal U-turn in front of my house. The street is so wide that I'm almost able to make the swing without backing up; unfortunately there's not quite enough room. At this pi ...