Hazardous driving conditions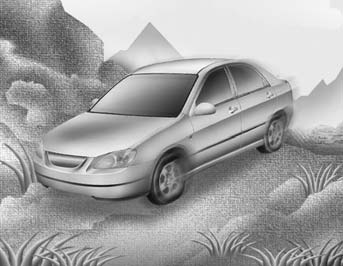 When hazardous driving conditions are encountered such as water, snow, ice, mud, sand, or similar hazards, follow these suggestions:
Х Drive cautiously and allow extra distance for braking.
Х Avoid sudden in braking or steering.
WARNING - ABS
Do not pump the brake pedal on a vehicle equipped with ABS.
Х If stalled in snow, mud, or sand, use second gear. Accelerate slowly to avoid spinning the drive wheels.
Х Use sand, rock salt, tire chains, or other non-slip material under the drive wheels to provide traction when stalled in ice, snow, or mud.
WARNING - Downshifting
Downshifting with an automatic transaxle, while driving on slippery surfaces can cause an accident. The sudden change in tire speed could cause the tires to skid. Be careful when downshifting on slippery surfaces.
See also:
Washing Your Hyundai
Never wash your car when the surface is hot from being in the sun. Always wash your car in the shade. Wash your car frequently. Dirt is abrasive and can scratch the paint if it is not removed. Ai ...
Opening the hood
1. Pull the release lever to unlatch the hood. The hood should pop open slightly. 2. Go to the front of the vehicle, raise the hood slightly, pull the secondary latch (1) inside of the hood cen ...
2012 Hyundai Accent review
A few years ago the subcompact class was supposed to take over the auto industry. There was a slew of small cars with low sticker prices and decent efficiency, power and features. While all of them ...