Windows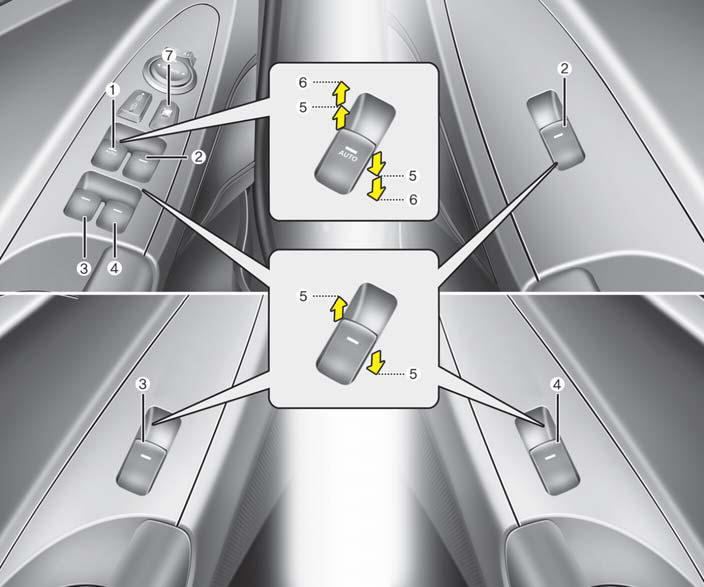 (1) Driver's door power window switch (2) Front passenger's door power window switch (3) Rear door (left) power window switch (4) Rear door (right) power window switch (5) Window opening and closing (6) Automatic power window up/down (if equipped) (7) Power window lock switch
NOTICE
In cold and wet climates, power windows may not work properly due to freezing conditions.
See also:
2011 Hyundai Elantra review
Either I'm getting finicky in my old age or Michigan's never-ending winter is getting to me. Even though the 2011 Hyundai Elantra looked cool and handled well over hard-packed snow-covered roads, ...
Engine Compartment
NOTE: Not all fuse panel descriptions in this manual may be applicable to your vehicle. It is accurate at the time of printing. When you inspect the fuse box on your vehicle, refer to the fus ...
Resetting the sunroof
Whenever the vehicle battery is disconnected or discharged, you have to reset your sunroof system as follows: 1. Turn the ignition key to the "ON" position. 2. Press the TILT UP button f ...