High Mounted Stop Light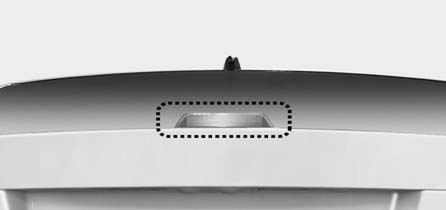 1. Open the trunk lid.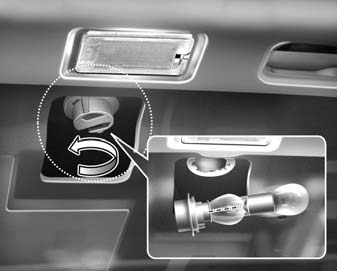 2. Remove the socket from the housing by turning the socket counterclockwise until the tabs on the socket align with the slots on the housing.
3. Remove the bulb from the socket by pressing it in and rotating it until the tabs on the bulb align with the slots in the socket. Pull the bulb out of the socket.
4. Insert a new bulb by inserting it into the socket and rotating it until it locks into place.
5. Install the socket in the housing by aligning the tabs on the socket with the slots in the housing. Insert the socket into the housing and turn the socket clockwise.
See also:
Storage compartments
These compartments can be used to store small items. CAUTION • To avoid possible theft, do not leave valuables in the storage compartments. • Always keep the storage compartment covers closed while ...
If Engine Doesn't Turn Over or Turns Over Slowly
1. If your car has an automatic transaxle, be sure the gear selector lever is in "N" or "P" and the emergency brake is set. 2. Check the battery connections to be sure they ar ...
To Clean the Vinyl Upholstery
To clean the vinyl upholstery, first remove loose dirt and dust with a vacuum cleaner. Then apply a solution of mild soap or detergent and water using a clean sponge or soft cloth. Allow this to s ...