SPEEDOMETER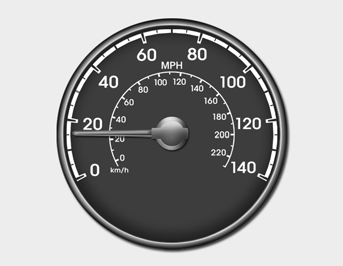 Your Hyundai's speedometer is calibrated in miles per hour (on the outer scale) and kilometers per hour (on the inner scale).
See also:
Check Spark Plugs and Ignition System
Inspect your spark plugs and replace them if necessary. Also check all ignition wiring and components to be sure they are not cracked, worn or damaged in any way. ...
Driving for Economy
You can save fuel and get more miles from your car if you follow these suggestions: o Drive smoothly. Accelerate at a moderate rate. Don't make "jack-rabbit" starts or full-throttle s ...
97,500 miles (156,000 km) or 78 months
❑ Inspect air cleaner filter ❑ Inspect vacuum hose ❑ Replace engine oil and filter (97,500 miles (156,000 km) or 156 months) ...