Side Impact Airbag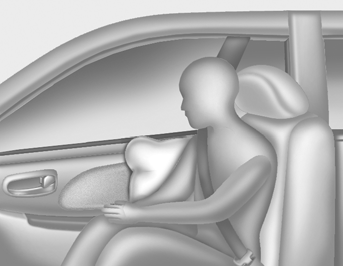 Your Hyundai is equipped with a side impact airbag in each front seat. The purpose of the airbag is to provide the vehicle's driver and/or the front passenger with additional protection than that offered by the seat belt alone. The side impact airbags are designed to deploy only during certain side-impact collisions, depending on the crash severity, angle, speed and point of impact. The side impact airbags are not designed to deploy in all side impact situations.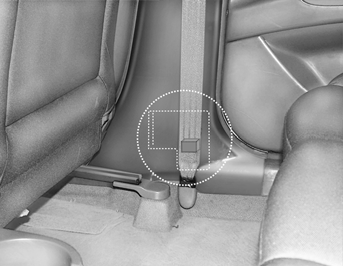 Important Safety Notes on the Side Impact Airbag System
Following are a number of safety points concerning this system which should always be observed to ensure risk of injury is reduced in an accident.
WARNING:
o The side impact airbag is supplemental to the driver's and the passenger's seat belt systems and is not a substitute for them. Therefore your seat belts must be worn at all times while the vehicle is in motion. The airbags deploy only in certain side impact conditions severe enough to cause significant injury to the vehicle occupants.
o For best protection from the side impact airbag system and to avoid being injured by the deploying side impact airbag, both front seat occupants should sit in an upright position with the seat belt properly fastened. The driver's hands should be placed on the steering wheel at the 9:00 and 3:00 positions. The passenger's arms and hands should be placed on their laps.
o Do not use any accessory seat covers. Use of seat covers could reduce or prevent the effectiveness of the system.
WARNING:
o Do not install any accessories on the side or near the side impact airbag.
o Do not place any objects over the airbag or between the airbag and yourself.
o Do not place any objects (an umbrella, bag, etc.) between the front door and the front seat. Such objects may become dangerous projectiles and cause injury if the supplemental side impact airbag inflates.
o To prevent unexpected deployment of the side impact airbag that may result in personal injury, avoid impact to the side impact sensor when the ignition key is on.
See also:
Snow tires
If you equip your car with snow tires, they should be the same size and have the same load capacity as the original tires. Snow tires should be installed on all four wheels; otherwise, poor handli ...
Adding equipment to or modifying your air bag-equipped vehicle
If you modify your vehicle by changing your vehicle's frame, bumper system, front end or side sheet metal or ride height, this may affect the operation of your vehicle's air bag system. ...
ESC OFF usage
When driving • ESC should be turned on for daily driving whenever possible. • To turn ESC off while driving, press the ESC OFF button while driving on a flat road surface. Never press the ESC OFF ...