Fuse/relay panel description
Inside the fuse/relay panel covers, you can find the fuse/relay label describing fuse/relay name and capacity.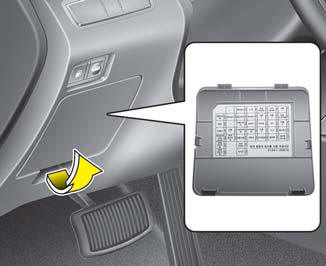 Inner panel fuse panel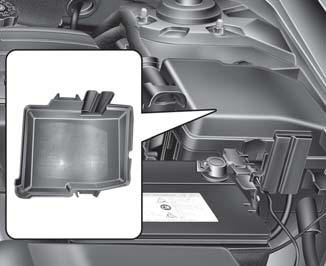 Engine compartment fuse panel
NOTICE
Not all fuse panel descriptions in this manual may be applicable to your vehicle. It is accurate at the time of printing. When you inspect the fuse panel in your vehicle, refer to the fuse panel label.
Instrument panel (Driver's side fuse panel)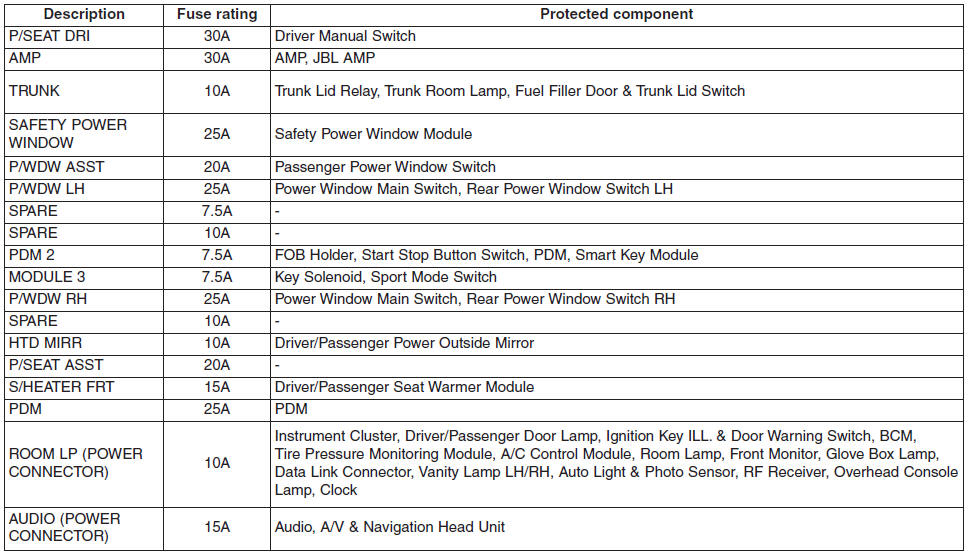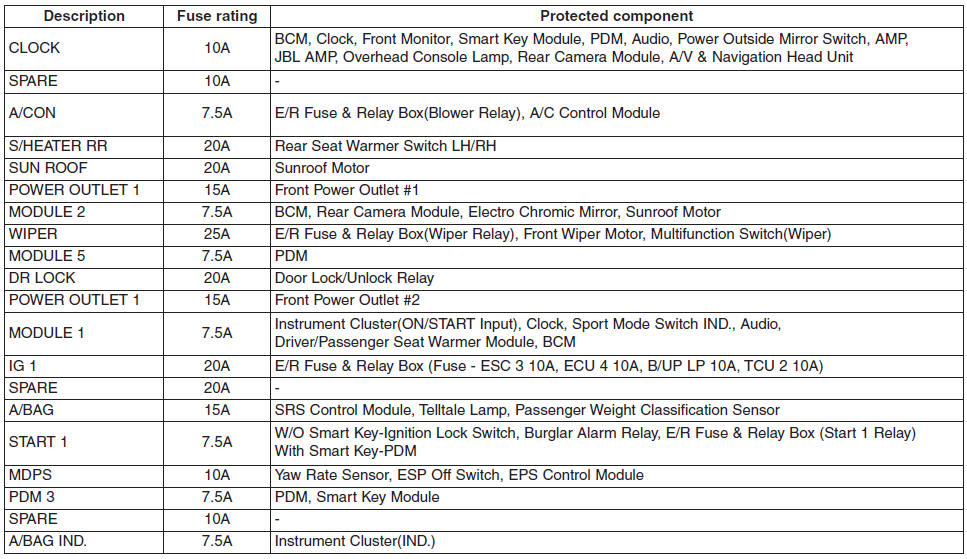 Engine compartment main fuse panel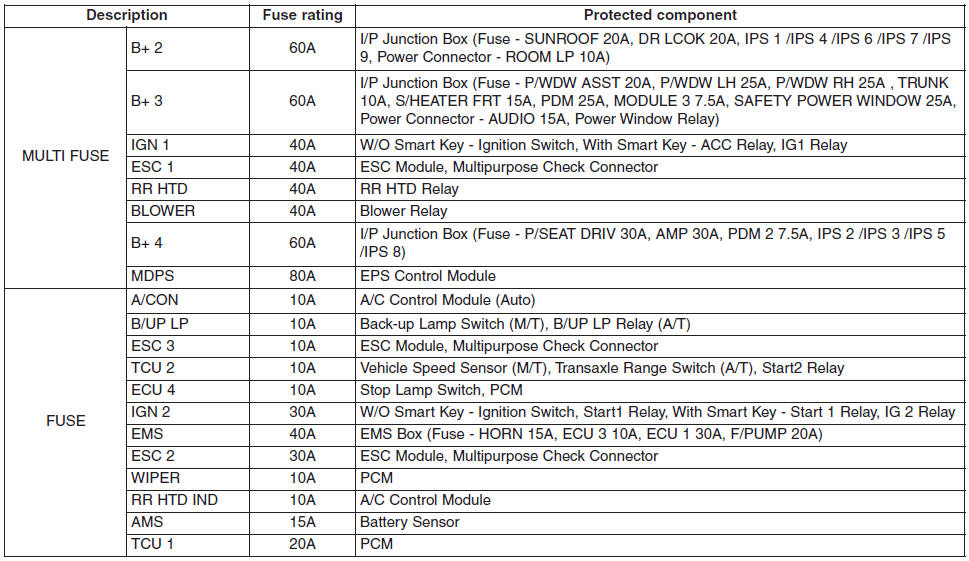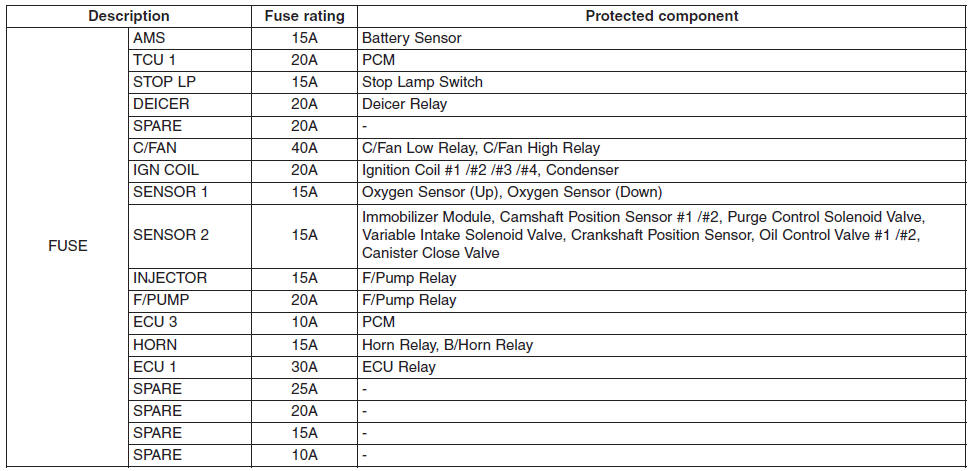 See also:
Pre-Tensioner Seat Belt
Your Hyundai vehicle is equipped with driver's and front passenger's pretensioner seat belts. The purpose of the pre-tensioner is to make sure that the seat belts fit tightly against the o ...
Use of MTBE
HYUNDAI recommends avoiding fuels containing MTBE (Methyl Tertiary Butyl Ether) over 15.0% vol. (Oxygen Content 2.7% weight) in your vehicle. Fuel containing MTBE over 15.0% vol. (Oxygen Content 2. ...