Rear combination light bulb replacement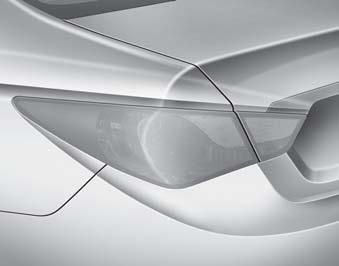 (1) Back-up light
(2) Tail light
(3) Rear turn signal light (4) Stop and tail light
(5) Side marker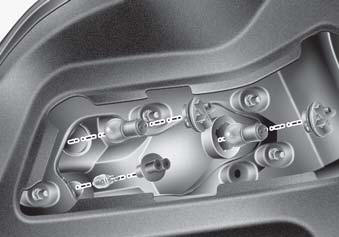 Rear turn signal, stop and tail light, side marker
1. Open the trunk lid.
2. Remove the service cover by pulling out the service cover.
3. Remove the socket from the assembly by turning the socket counterclockwise until the tabs on the socket align with the slots on the assembly.
4. Remove the bulb from the socket by pressing it in and rotating it counterclockwise until the tabs on the bulb align with the slots in the socket. Pull the bulb out of the socket.
5. Insert a new bulb by inserting it into the socket and rotating it until it locks into place.
6. Install the socket in the assembly by aligning the tabs on the socket with the slots in the assembly. Push the socket into the assembly and turn the socket clockwise.
7. Install the service cover by putting it into the service hole.
Back-up light
If the light is not operating, have the vehicle checked by an authorized HYUNDAI dealer.
See also:
Fuel recommendations
Use Unleaded Gasoline Unleaded gasoline with a Pump Octane Rating of 87 (Research Octane Number 91) or higher must be used in your Hyundai. WARNING: o Do not "top off" after the nozzl ...
Mist Wiper Operation
If a single wipe is desired in mist, move the windshield wiper and washer control lever up. ...
Checking the engine oil
Engine oil is essential to the performance and service of the engine. It is suggested that you check the oil level at least once a week in normal use and more often if you are on a trip or driving ...