Illuminated ignition switch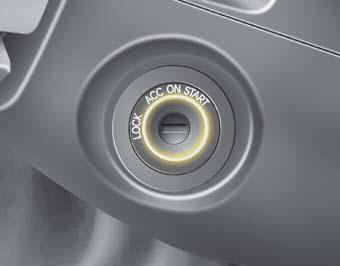 Whenever a front door is opened, the ignition switch will be illuminated for your convenience, provided the ignition switch is not in the ON position. The light will go off immediately when the ignition switch is turned on or go off after about 30 seconds when the door is closed.
See also:
Exterior
When you think subcompact, interesting design doesn't immediately come to mind. Look at cars like the Yaris, Fit and Nissan Versa, and you won't be wowed. Buyers in this segment have been basicall ...
Exhaust pipe and muffler
Visually inspect the exhaust pipes, muffler and hangers for cracks, deterioration, or damage. Start the engine and listen carefully for any exhaust gas leakage. Tighten connections or replace part ...
If the engine overheats
If your temperature gauge indicates overheating, you experience a loss of power, or hear loud pinging or knocking, the engine is probably too hot. If this happens, you should: 1. Pull off the road ...