Theft-alarm system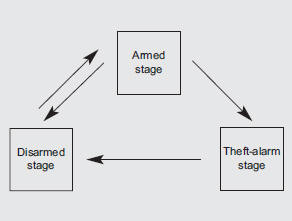 This system is designed to provide protection from unauthorized entry into the vehicle. This system is operated in three stages: the first is the "Armed" stage, the second is the "Theft-alarm" stage, and the third is the "Disarmed" stage. If triggered, the system provides an audible alarm with blinking of the hazard warning lights.
See also:
Vacuum crankcase ventilation hoses
Inspect the surface of hoses for evidence of heat and/or mechanical damage. Hard and brittle rubber, cracking, tears, cuts, abrasions, and excessive swelling indicate deterioration. Particular att ...
Headlight Switch
To operate the headlights, turn the barrel on the end of the multi-function switch. The first position turns on the parking lights, sidelights, tail lights and instrument panel lights. The secon ...
Styling
The redesigned Elantra makes a good case for being the most stylish new compact sedan on the market. The car's designer, Cedric D'Andre, said one of the goals of the design was to create a car tha ...