Hyundai Santa Fe
Hyundai Santa Fe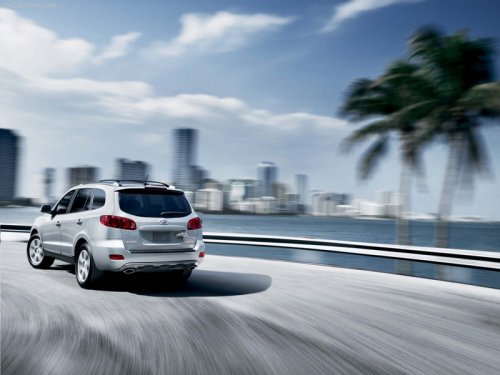 See also:
Use of E85 fuel
E85 fuel is an alternative fuel composed of 85 percent ethanol and 15 percent gasoline, and is manufactured for use in Flexible Fuel Vehicles. E85 is not compatible with your vehicle. Use of E85 m ...
Checking and Changing the Engine Coolant
WARNING: Do not remove the radiator cap when the engine is hot. When the engine is hot, the engine coolant is under pressure and may erupt through the opening if the cap is removed. You could be ...
Use Unleaded Gasoline
Unleaded gasoline with a Pump Octane Rating of 87 (Research Octane Number 91) or higher must be used in your Hyundai. WARNING: o Do not "top off" after the nozzle automatically shuts o ...