Measurement
MEASUREMENT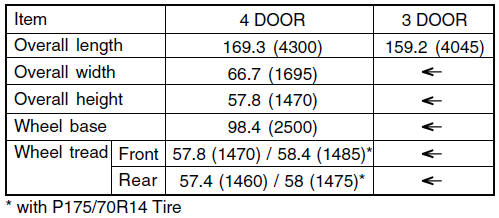 POWER STEERING

FUEL SYSTEM

TIRE

NOTE:
It is permissible to add 3psi (21kPa) to the standard tire pressure specification if colder temperatures are expected soon. Tires typically loose 1psi (7kPa) for every 12°F (-11°C) temperature drop. If extreme temperature variations are expected, re-check your tire pressure as necessary to keep them properly inflated.
BRAKE

See also:
TACHOMETER
The tachometer registers the speed of your engine in revolutions per minute (rpm). CAUTION: The engine should not be increased to such a speed that the needle enters the red zone on the tachomet ...
Battery replacement
A smart key battery should last for several years, but if the smart key is not working properly, try replacing the battery with a new one. If you are unsure how to use your smart key or replace ...
Genesis Coupe in the Market
Whether you'll like the Genesis coupe depends a lot on how hard you'll drive it. While sports car enthusiasts might not be fully satisfied with its dynamics, shoppers looking for a nicely equipped ...