ASHTRAY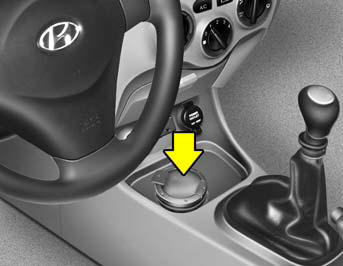 To use the ashtray, open the cover. To remove the ashtray to empty or clean it, pull it all the way out.
See also:
SMOOTH CORNERING
Avoid braking or gear changing in corners, especially when roads are wet. Ideally, corners should always be taken under gentle acceleration. If you follow these suggestions, tire wear will be held ...
USE OF LIGHTS
Check your lights regularly for correct operation and always keep them clean. When driving during the day in conditions of poor visibility, it is helpful to drive with headlights on low beam. This ...
Checking tire inflation pressure
Check your tires once a month or more. Also, check the tire pressure of the spare tire. How to Check Use a good quality gage to check tire pressure. You can not tell if your tires are properly i ...