INSTRUMENT PANEL LIGHT CONTROL (RHEOSTAT)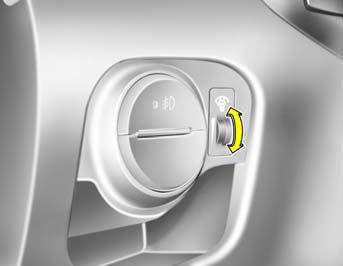 The instrument panel lights can be made brighter or dimmer by turning the instrument panel light control knob.
See also:
If the Engine Overheats
If your temperature gauge indicates overheating, you experience a loss of power, or hear loud pinging or knocking, the engine is probably too hot. If this happens, you should: 1. Pull off the roa ...
Change to "Winter Weight" Oil if Necessary
In some climates it is recommended that a lower viscosity "winter weight" oil be used during cold weather. See Section 9 for recommendations. If you aren't sure what weight oil you s ...
Tire Traction
Tire traction can be reduced if you drive on worn tires, tires that are improperly inflated or on slippery road surfaces. Tires should be replaced when tread wear indicators appear. To reduce the ...