Rear combination light bulb replacement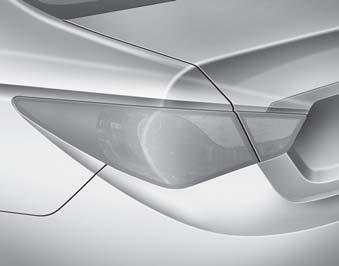 (1) Back-up light
(2) Tail light
(3) Rear turn signal light (4) Stop and tail light
(5) Side marker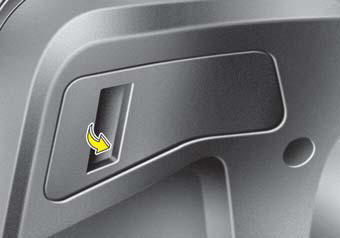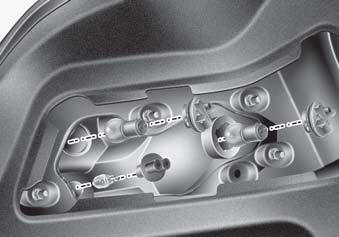 Rear turn signal, stop and tail light, side marker
1. Open the trunk lid.
2. Remove the service cover by pulling out the service cover.
3. Remove the socket from the assembly by turning the socket counterclockwise until the tabs on the socket align with the slots on the assembly.
4. Remove the bulb from the socket by pressing it in and rotating it counterclockwise until the tabs on the bulb align with the slots in the socket. Pull the bulb out of the socket.
5. Insert a new bulb by inserting it into the socket and rotating it until it locks into place.
6. Install the socket in the assembly by aligning the tabs on the socket with the slots in the assembly. Push the socket into the assembly and turn the socket clockwise.
7. Install the service cover by putting it into the service hole.
Back-up light
If the light is not operating, have the vehicle checked by an authorized HYUNDAI dealer.
See also:
INFINITY® AUDIO SYSTEM
Audio enthusiasts with even more demanding tastes will be impressed by the AM/FM/XM/CD/MP3 audio system with touch-screen navigation that includes a 400-watt external amplifier, dedicated Dual Voi ...
40 MPG POWERTRAIN
Under the hood, the Hyundai Elantra is powered by an all-new 1.8-liter Nu four-cylinder engine with 148 horsepower and 131 lb-ft of torque (145 horsepower and 130 lb-ft of torque for Elantra PZEV) ...
Interior
I have so much stuff to juggle when trying to get into any car: a purse, my kids' lunchboxes, swim bags, library books, dry cleaning, a bottle of water and more. This is why I'm such a fan of the ...