Rear combination light bulb replacement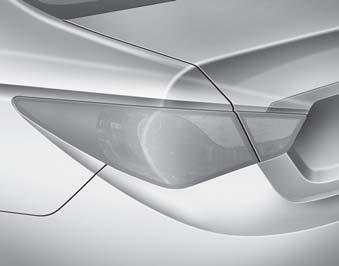 (1) Back-up light
(2) Tail light
(3) Rear turn signal light (4) Stop and tail light
(5) Side marker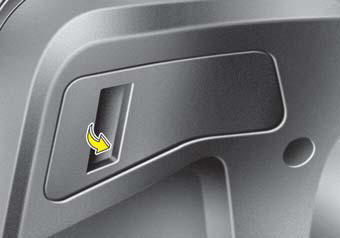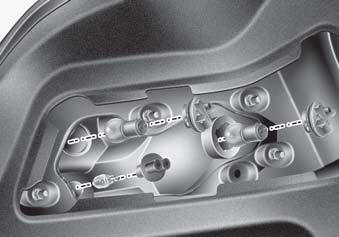 Rear turn signal, stop and tail light, side marker
1. Open the trunk lid.
2. Remove the service cover by pulling out the service cover.
3. Remove the socket from the assembly by turning the socket counterclockwise until the tabs on the socket align with the slots on the assembly.
4. Remove the bulb from the socket by pressing it in and rotating it counterclockwise until the tabs on the bulb align with the slots in the socket. Pull the bulb out of the socket.
5. Insert a new bulb by inserting it into the socket and rotating it until it locks into place.
6. Install the socket in the assembly by aligning the tabs on the socket with the slots in the assembly. Push the socket into the assembly and turn the socket clockwise.
7. Install the service cover by putting it into the service hole.
Back-up light
If the light is not operating, have the vehicle checked by an authorized HYUNDAI dealer.
See also:
2010 Hyundai Tucson review by By Scott Burgess
It has spent nearly two decades repairing and then polishing its reputation. In the past, critics, including myself, have accused it of copying designs and then dulling them up. Some vehicles had ...
2011 Hyundai Sonata review
Hyundai's redesigned Sonata sedan has exploded onto the market to become one of the most popular cars available, period. It's the best example of how a good-looking product at a competitive price ...
Remote keyless entry system operations
Lock (1) All doors are locked if the lock button is pressed. If all doors, trunk and hood are closed, the hazard warning lights will blink once to indicate that all doors are locked. Also, if ...