Rear combination light bulb replacement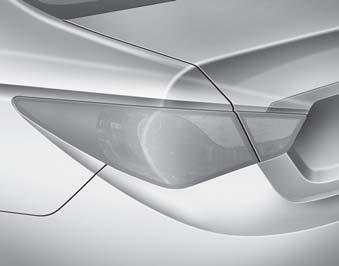 (1) Back-up light
(2) Tail light
(3) Rear turn signal light (4) Stop and tail light
(5) Side marker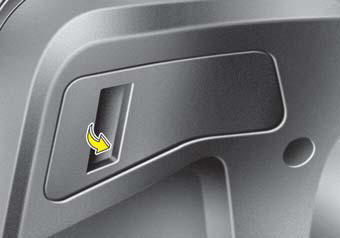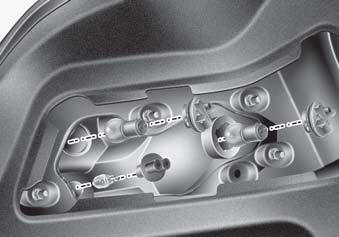 Rear turn signal, stop and tail light, side marker
1. Open the trunk lid.
2. Remove the service cover by pulling out the service cover.
3. Remove the socket from the assembly by turning the socket counterclockwise until the tabs on the socket align with the slots on the assembly.
4. Remove the bulb from the socket by pressing it in and rotating it counterclockwise until the tabs on the bulb align with the slots in the socket. Pull the bulb out of the socket.
5. Insert a new bulb by inserting it into the socket and rotating it until it locks into place.
6. Install the socket in the assembly by aligning the tabs on the socket with the slots in the assembly. Push the socket into the assembly and turn the socket clockwise.
7. Install the service cover by putting it into the service hole.
Back-up light
If the light is not operating, have the vehicle checked by an authorized HYUNDAI dealer.
See also:
Snow Tires
If you equip your car with snow tires, they should be the same size and have the same load capacity as the original tires. Snow tires should be installed on all four wheels; otherwise, poor handli ...
Running costs
The new Hyundai Santa Fe proves that exceptional performance and a high specification need not come at the expense of running costs or a sky-high purchase price. Despite the improvements in equipm ...
Review: 2012 Hyundai Accent GLS Sedan
The Hyundai Accent has never been a Уgotta have itФ sort of car. Instead, itТs been a УwhatТs the cheapest thing you got?Ф sort of car. The 2011 started at just $9,985 (plus shipping and handling) ...