Illuminated engine start/stop button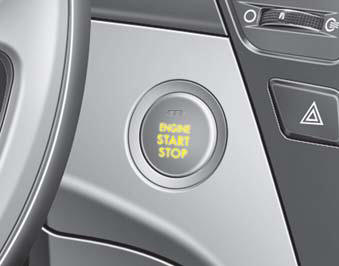 Whenever the front door is opened, the engine start/stop button will illuminate for your convenience. The light will go off after about 30 seconds when the door is closed.
See also:
Anti-Lock Brake System
The Anti-Lock Brake System (ABS) is designed to prevent wheel lock-up during sudden braking or on hazardous road surfaces. The ABS control module monitors the wheel speed and controls the pressure ...
How to Use Front Towing Hook
(1)Open the towing hole cover by pushing it with your finger. (2)Take out the towing hook from the jack case. To mount the towing hook, rotate it clockwise. NOTE: The jack case is located on ...
Canister
Fuel vapors generated inside the fuel tank are absorbed and stored in the onboard canister. When the engine is running, the fuel vapors absorbed in the canister are drawn into the induction system ...