High beam operation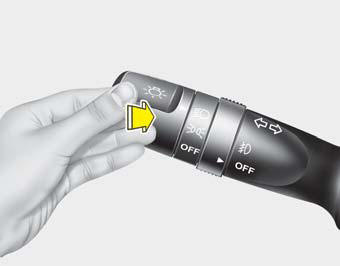 To turn on the high beam headlights, push the lever away from you. Pull it back for low beams.
The high beam indicator will light when the headlight high beams are switched on.
To prevent the battery from being discharged, do not leave the lights on for a prolonged time while the engine is not running.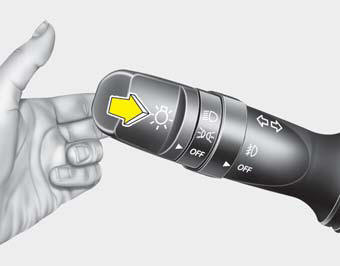 To flash the headlights, pull the lever towards you. It will return to the normal (low beam) position when released. The headlight switch does not need to be on to use this flashing feature.
See also:
If the Engine Overheats
If your temperature gauge indicates overheating, you experience a loss of power, or hear loud pinging or knocking, the engine is probably too hot. If this happens, you should: 1. Pull off the roa ...
Digital clock (if equipped)
WARNING Do not adjust the clock while driving. You may lose your steering control and cause an accident that results in severe personal injury or death. Whenever the battery terminals or related ...
FRONT DRINK HOLDER
The drink holder is located on the main console for holding cups or cans. WARNING: o Use caution when using the drink holders. A spilled beverage that is very hot can injure you or your passenge ...