TACHOMETER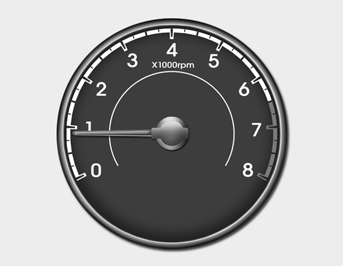 The tachometer registers the speed of your engine in revolutions per minute (rpm).
CAUTION:
The engine should not be increased to such a speed that the needle enters the red zone on the tachometer face. This can cause severe engine damage and may void your warranty.
See also:
Spark plugs
Make sure to install new spark plugs of the correct heat range. ...
Winter driving
More severe weather conditions of winter result in greater wear and other problems. To minimize winter driving problem, you should follow these suggestions: ...
Don't let ice and snow accumulate underneath
Under some conditions, snow and ice can build up under the fenders and interfere with the steering. When driving in severe winter conditions where this may happen, you should periodically check un ...