Gauges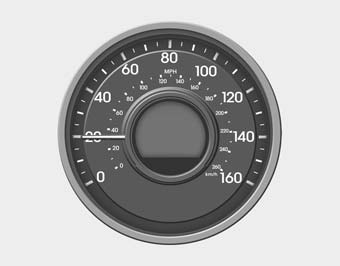 Speedometer
The speedometer indicates the speed of the vehicle.
The speedometer is calibrated in miles per hour and/or kilometers per hour.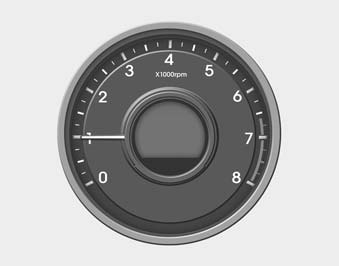 Tachometer
The tachometer indicates the approximate number of engine revolutions per minute (rpm).
Use the tachometer to select the correct shift points and to prevent lugging and/or over-revving the engine.
When the door is open, or if the engine is not started within 1 minute, the tachometer pointer may move slightly in ON position with the engine OFF. This movement is normal and will not affect the accuracy of the tachometer once the engine is running.
See also:
Re-install Wheel Nuts
To reinstall the wheel cover, hold it on the studs, put the wheel nuts on the studs and tighten them finger tight. The nuts should be installed with their small diameter ends directed inward. Ji ...
Emergency starting
Connect cables in numerical order and disconnect in reverse order. ...
If the Engine Stalls at a Crossroad or Crossing
If the engine stalls at a crossroad or crossing, set the shift lever in the N(Neutral) position and then push the vehicle to a safe place. ...