Gauges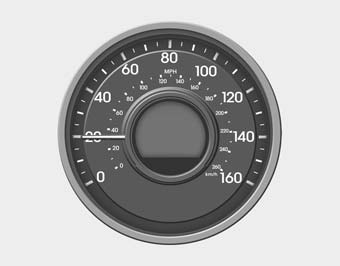 Speedometer
The speedometer indicates the speed of the vehicle.
The speedometer is calibrated in miles per hour and/or kilometers per hour.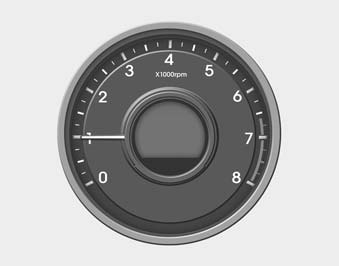 Tachometer
The tachometer indicates the approximate number of engine revolutions per minute (rpm).
Use the tachometer to select the correct shift points and to prevent lugging and/or over-revving the engine.
When the door is open, or if the engine is not started within 1 minute, the tachometer pointer may move slightly in ON position with the engine OFF. This movement is normal and will not affect the accuracy of the tachometer once the engine is running.
See also:
Drive belts
Inspect all drive belts for evidence of cuts, cracks, excessive wear or oil saturation and replace if necessary. Drive belts should be checked periodically for proper tension and adjusted as neces ...
Illuminated ignition switch
Whenever a front door is opened, the ignition switch will be illuminated for your convenience, provided the ignition switch is not in the ON position. The light will go off immediately when the ...
Adjusting Armrest Angle (Driver's side only)
The armrest will be raised or lowered manually. To raise the armrest, pull it up. To lower it, press the armrest down. ...