Gauges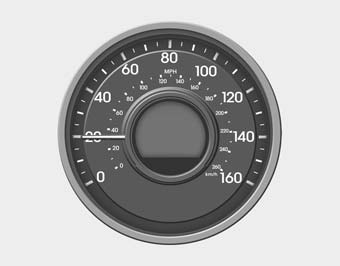 Speedometer
The speedometer indicates the speed of the vehicle.
The speedometer is calibrated in miles per hour and/or kilometers per hour.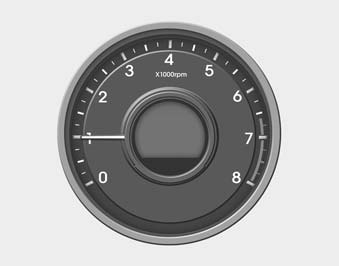 Tachometer
The tachometer indicates the approximate number of engine revolutions per minute (rpm).
Use the tachometer to select the correct shift points and to prevent lugging and/or over-revving the engine.
When the door is open, or if the engine is not started within 1 minute, the tachometer pointer may move slightly in ON position with the engine OFF. This movement is normal and will not affect the accuracy of the tachometer once the engine is running.
See also:
If You Lose Your Keys
If you lose your keys, many Hyundai dealers can make you a new key if you have your key number. If you lock the keys inside your car and you cannot obtain a new key, many Hyundai dealers can use ...
2012 Hyundai Elantra review By Steven Cole Smith
Just as Hyundai did with the new Sonata -- which matches and in many ways surpasses its top competition in the midsized category, the Honda Accord and Toyota Corolla -- the Korean company is hopin ...
Checking the parking brake
Type A Check whether the stroke is within specification when the parking brake pedal is depressed with 44 lb (20 kg, 196 N) of force. Also, the parking brake alone should securely hold the vehi ...