Air bag warning label (if equipped)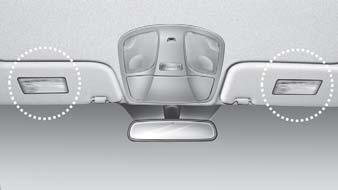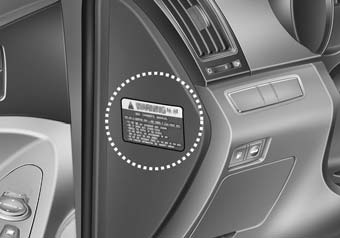 Air bag warning labels, some required by the U.S. National Highway Traffic Safety Administration (NHTSA), are attached to alert the driver and passengers of potential risks of the air bag system.
See also:
Towing service
recommend having it done by an authorized Hyundai dealer or a commercial tow-truck service. Proper lifting and towing procedures are necessary to prevent damage to the vehicle. The use of wheel ...
Exhaust Pipe and Muffler
Visually inspect the exhaust pipes, muffler and hangers for cracks, deterioration, or damage. Start the engine and listen carefully for any exhaust gas leakage. Tighten connections or replace part ...
Tire Pressure Monitoring System (TPMS)
Low Tire Pressure Telltale TPMS Malfunction Indicator Each tire, including the spare (if provided), should be checked monthly when cold and inflated to the inflation pressure recommended by the ...