Theft-alarm system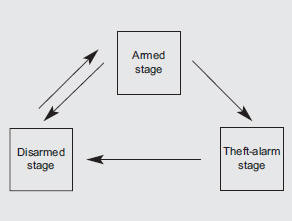 This system is designed to provide protection from unauthorized entry into the vehicle. This system is operated in three stages: the first is the "Armed" stage, the second is the "Theft-alarm" stage, and the third is the "Disarmed" stage. If triggered, the system provides an audible alarm with blinking of the hazard warning lights.
See also:
Maintaining Bumpers
Special precautions must be observed to preserve the appearance of the bumpers on your Hyundai. They are: o Be careful not to spill battery electrolyte or hydraulic brake fluid on the bumpers. If ...
To turn cruise control off, do one of the following
o Push the CRUISE ON-OFF button (the CRUISE indicator light in the instrument cluster will go off). o Turn the ignition off. Both of these actions cancel cruise control operation. If you want to ...
Adding Brake Fluid
WARNING: Handle brake fluid carefully. It can damage your vision if it gets into your eyes. Use only DOT 3 or DOT 4 specification fluid from a sealed container. Do not allow the fluid can or rese ...