High Mounted Stop Light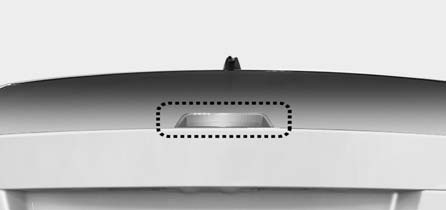 1. Open the trunk lid.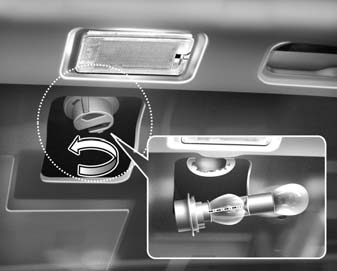 2. Remove the socket from the housing by turning the socket counterclockwise until the tabs on the socket align with the slots on the housing.
3. Remove the bulb from the socket by pressing it in and rotating it until the tabs on the bulb align with the slots in the socket. Pull the bulb out of the socket.
4. Insert a new bulb by inserting it into the socket and rotating it until it locks into place.
5. Install the socket in the housing by aligning the tabs on the socket with the slots in the housing. Insert the socket into the housing and turn the socket clockwise.
See also:
Hazardous driving conditions
When hazardous driving conditions are encountered such as water, snow, ice, mud, sand, or similar hazards, follow these suggestions: • Drive cautiously and allow extra distance for braking. • Av ...
When to replace tires
The original tires on your car have tread wear indicators . The location of tread wear indicators is shown by the "TWI" or "" marks, etc., The tread wear indicators appear wh ...
Interior
I have so much stuff to juggle when trying to get into any car: a purse, my kids' lunchboxes, swim bags, library books, dry cleaning, a bottle of water and more. This is why I'm such a fan of the ...