High Mounted Stop Light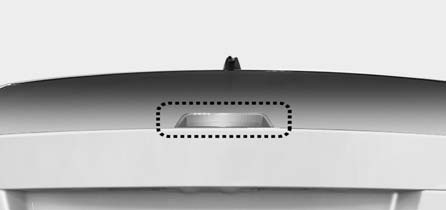 1. Open the trunk lid.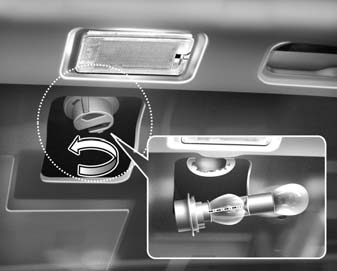 2. Remove the socket from the housing by turning the socket counterclockwise until the tabs on the socket align with the slots on the housing.
3. Remove the bulb from the socket by pressing it in and rotating it until the tabs on the bulb align with the slots in the socket. Pull the bulb out of the socket.
4. Insert a new bulb by inserting it into the socket and rotating it until it locks into place.
5. Install the socket in the housing by aligning the tabs on the socket with the slots in the housing. Insert the socket into the housing and turn the socket clockwise.
See also:
Cargo
The coupe has a traditional trunk that measures 10 cubic feet, which is enough room to accommodate three golf bags. You can create more cargo room by folding down the rear seatback, which is relea ...
Fuel lines, fuel hoses and connections
Check the fuel lines, fuel hoses and connections for leakage and damage. Have an authorized HYUNDAI dealer replace any damaged or leaking parts immediately. ...
Don't let ice and snow accumulate underneath
Under some conditions, snow and ice can build up under the fenders and interfere with the steering. When driving in severe winter conditions where this may happen, you should periodically check un ...