High Mounted Stop Light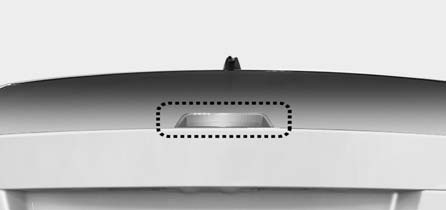 1. Open the trunk lid.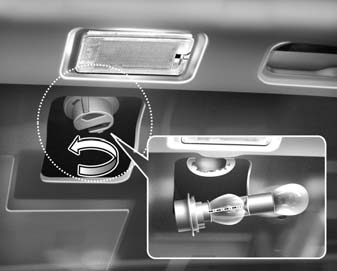 2. Remove the socket from the housing by turning the socket counterclockwise until the tabs on the socket align with the slots on the housing.
3. Remove the bulb from the socket by pressing it in and rotating it until the tabs on the bulb align with the slots in the socket. Pull the bulb out of the socket.
4. Insert a new bulb by inserting it into the socket and rotating it until it locks into place.
5. Install the socket in the housing by aligning the tabs on the socket with the slots in the housing. Insert the socket into the housing and turn the socket clockwise.
See also:
Checking Tire Inflation Pressure
Check your tires once a month or more. Also, check the tire pressure of the spare tire. How to Check Use a good quality gauge to check tire pressure. You can not tell if your tires are properly ...
Do not use methanol
Fuels containing methanol (wood alcohol) should not be used in your vehicle. This type of fuel can reduce vehicle performance and damage components of the fuel system. ...
Cleaning the interior
To Clean the Vinyl Upholstery To clean the vinyl upholstery, first remove loose dirt and dust with a vacuum cleaner. Then apply a solution of mild soap or detergent and water using a clean sponge ...