SPEEDOMETER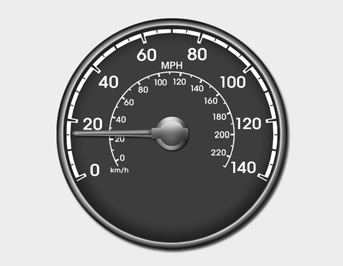 Your Hyundai's speedometer is calibrated in miles per hour (on the outer scale) and kilometers per hour (on the inner scale).
See also:
2011 Hyundai Sonata review
Hyundai's redesigned Sonata sedan has exploded onto the market to become one of the most popular cars available, period. It's the best example of how a good-looking product at a competitive price ...
Push-starting
Your manual transaxle-equipped vehicle should not be push-started because it might damage the emission control system. Vehicles equipped with automatic transaxle cannot be push-started. Follow the ...
Power brakes
Your vehicle has power-assisted brakes that adjust automatically through normal usage. In the event that the power-assisted brakes lose power because of a stalled engine or some other reason, you ...