If Engine Turns Over Normally but Does Not Start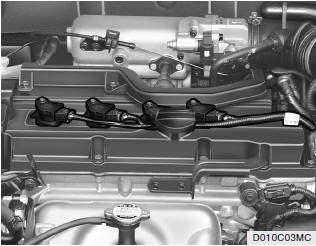 1. Check fuel level.
2. With the key in the "OFF" position, check all connectors at ignition coil and spark plugs. Reconnect any that may be disconnected or loose.
3. Check the fuel line in the engine room.
4. If the engine still refuses to start, call a Hyundai dealer or seek other qualified assistance.
See also:
If the engine stalls at a crossroad or crossing
If the engine stalls at a crossroad or crossing, set the shift lever in the N (Neutral) position and then push the vehicle to a safe place. ...
2011 Hyundai Elantra review By Scott Burgess
The very first thing I said to myself when I sat down in the 2011 Hyundai Elantra was "Well, this is going to screw things up." For months, I have been advocating that the best compact c ...
Changing the Air Cleaner Filter
The replacement of air cleaner filter is performed in the following manner. 1. Unsnap the clips around the cover. 2. When this is done, the cover can be lifted off, the old filter removed and the ...