Driving at night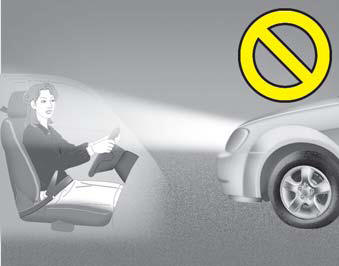 Because night driving presents more hazards than driving in the daylight, here are some important tips to remember:
Х Slow down and keep more distance between you and other vehicles, as it may be more difficult to see at night, especially in areas where there may not be any street lights.
Х Adjust your mirrors to reduce the glare from other driver's headlights.
Х Keep your headlights clean and properly aimed on vehicles not equipped with the automatic headlight aiming feature. Dirty or improperly aimed headlights will make it much more difficult to see at night.
Х Avoid staring directly at the headlights of oncoming vehicles. You could be temporarily blinded, and it will take several seconds for your eyes to readjust to the darkness.
See also:
AWARD-WINNING TAU 4.6-LITER V8 ENGINE WITH EIGHT-SPEED AUTOMATIC
For 2012, Hyundai Genesis' award-winning Tau 4.6-liter V8 powerplant will now be coupled exclusively with an in-house-developed eight-speed automatic transmission with SHIFTRONIC, adding benefits ...
Using a cellular phone or a twoway radio
When a cellular phone is used inside the vehicle, noise may be produced from the audio equipment. This does not mean that something is wrong with the audio equipment. In such a case, use the cellu ...
Do Not Use Methanol
Fuels containing methanol (wood alcohol) should not be used in your Hyundai. This type of fuel can reduce vehicle performance and damage components of the fuel system. CAUTION: Your Hyundai' ...