Smooth cornering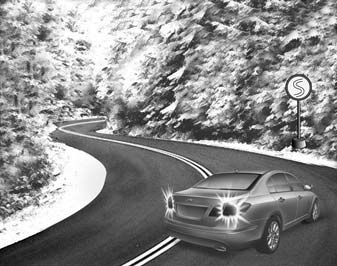 Avoid braking or gear changing in corners, especially when roads are wet. Ideally, corners should always be taken under gentle acceleration. If you follow these suggestions, tire wear will be held to a minimum.
See also:
Tire sidewall labeling
Federal law requires tire manufacturers to place standardized information on the sidewall of all tires. This information identifies and describes the fundamental characteristics of the tire and ...
Styling
The redesigned Elantra makes a good case for being the most stylish new compact sedan on the market. The car's designer, Cedric D'Andre, said one of the goals of the design was to create a car tha ...
Features
Hyundai isn't succeeding these days just because its cars are improving. The brand is also keeping prices low with impressive content levels. That continues here. The base GLS sedan is the least ...