Smooth cornering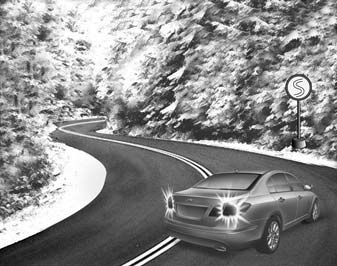 Avoid braking or gear changing in corners, especially when roads are wet. Ideally, corners should always be taken under gentle acceleration. If you follow these suggestions, tire wear will be held to a minimum.
See also:
Driving for economy
You can save fuel and get more miles from your car if you follow these suggestions: o Drive smoothly. Accelerate at a moderate rate. Don't make "jack-rabbit" starts or fullthrottle shift ...
Overview
Hyundai introduced its all-new 2011 Hyundai Sonata at the 2009 Los Angeles Auto Show. This marked the North American debut of the latest version of the popular midsize sedan, introducing Hyundai's ...
Advanced supplemental restraint (Airbag) sustem (SRS)
Your Hyundai is equipped with an advanced Supplemental Restraint (Airbag) System. The indications of the system's presence are the letters "SRS AIRBAG" embossed on the airbag pad cover ...