Hazardous driving conditions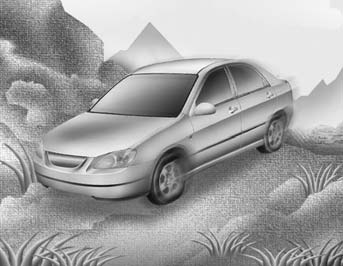 When hazardous driving conditions are encountered such as water, snow, ice, mud, sand, or similar hazards, follow these suggestions:
Х Drive cautiously and allow extra distance for braking.
Х Avoid sudden in braking or steering.
WARNING - ABS
Do not pump the brake pedal on a vehicle equipped with ABS.
Х If stalled in snow, mud, or sand, use second gear. Accelerate slowly to avoid spinning the drive wheels.
Х Use sand, rock salt, tire chains, or other non-slip material under the drive wheels to provide traction when stalled in ice, snow, or mud.
WARNING - Downshifting
Downshifting with an automatic transaxle, while driving on slippery surfaces can cause an accident. The sudden change in tire speed could cause the tires to skid. Be careful when downshifting on slippery surfaces.
See also:
To decrease the cruising speed
Follow either of these procedures: o Push the -/SET switch and hold it. Your vehicle will gradually slow down. Release the switch at the speed you want to maintain. o Push the -/SET switch and r ...
Fuel Lines, Fuel Hoses and Connections
Check the fuel lines, fuel hoses and connections for leakage and damage. Have a trained techincian, replace any damaged or leaking parts immediately. ...
Fan speed control
The ignition switch must be in the ON position for fan operation. The fan speed control knob allows you to control the fan speed of the air flowing from the ventilation system. To change the fan ...