Hazardous driving conditions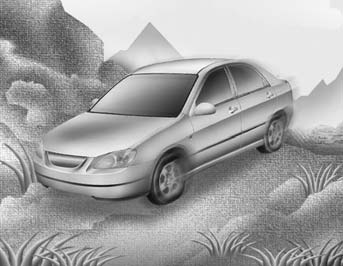 When hazardous driving conditions are encountered such as water, snow, ice, mud, sand, or similar hazards, follow these suggestions:
Х Drive cautiously and allow extra distance for braking.
Х Avoid sudden in braking or steering.
WARNING - ABS
Do not pump the brake pedal on a vehicle equipped with ABS.
Х If stalled in snow, mud, or sand, use second gear. Accelerate slowly to avoid spinning the drive wheels.
Х Use sand, rock salt, tire chains, or other non-slip material under the drive wheels to provide traction when stalled in ice, snow, or mud.
WARNING - Downshifting
Downshifting with an automatic transaxle, while driving on slippery surfaces can cause an accident. The sudden change in tire speed could cause the tires to skid. Be careful when downshifting on slippery surfaces.
See also:
Exterior
When you think subcompact, interesting design doesn't immediately come to mind. Look at cars like the Yaris, Fit and Nissan Versa, and you won't be wowed. Buyers in this segment have been basicall ...
Jump Starting
WARNING: The gas produced by the battery during the jump-start operation is highly explosive. If these instructions are not followed exactly, serious personal injury and damage to the vehicle m ...
Adding Brake Fluid
WARNING: Handle brake fluid carefully. It can damage your vision if it gets into your eyes. Use only DOT 3 or DOT 4 specification fluid from a sealed container. Do not allow the fluid can or rese ...