Hazardous driving conditions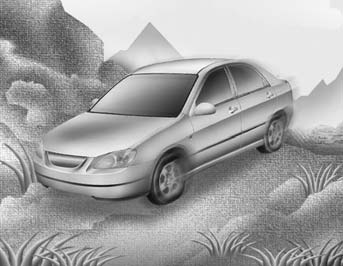 When hazardous driving conditions are encountered such as water, snow, ice, mud, sand, or similar hazards, follow these suggestions:
Х Drive cautiously and allow extra distance for braking.
Х Avoid sudden in braking or steering.
WARNING - ABS
Do not pump the brake pedal on a vehicle equipped with ABS.
Х If stalled in snow, mud, or sand, use second gear. Accelerate slowly to avoid spinning the drive wheels.
Х Use sand, rock salt, tire chains, or other non-slip material under the drive wheels to provide traction when stalled in ice, snow, or mud.
WARNING - Downshifting
Downshifting with an automatic transaxle, while driving on slippery surfaces can cause an accident. The sudden change in tire speed could cause the tires to skid. Be careful when downshifting on slippery surfaces.
See also:
CARE OF SEAT BELTS
Seat belt systems should never be disassembled or modified. In addition, care should be taken to assure that seat belts and belt hardware are not damaged by seat hinges, doors or other abuse. WAR ...
Fuse panel description
Engine Compartment NOTE: Not all fuse panel descriptions in this manual may be applicable to your vehicle. It is accurate at the time of printing. When you inspect the fuse box on your vehicl ...
EUROPEAN DESIGN
Key attributes of Hyundai's Fluidic Sculpture design philosophy are the athleticism and sophistication that Hyundai Tucson demonstrates through its flowing lines, full surfaces and muscular presen ...