Satellite radio reception
You may experience problems in receiving XMЩ satellite radio signals in the following situations.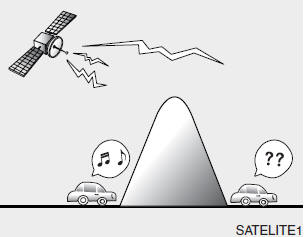 Х If you are driving in a tunnel or a covered parking area.
Х If you are driving beneath the top level of a multi-level freeway.
Х If you drive under a bridge.
Х If you are driving next to a tall vechicle( such as a truck or a bus) that block the signal.
Х If you are driving in a valley where the surrounding hills or peaks block the signal from the satellite.
Х If you are driving on a mountain road where the signal is blocked by mountains.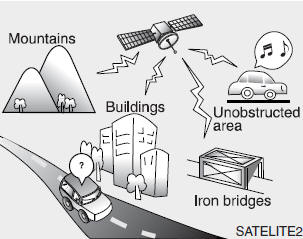 Х If you are driving in an area with tall trees that block the signal(10m or more), for example on a road through a dense forest.
Х The signal can become weak in some areas that are not covered by the repeater station network.
Please note that these may be other unforeseen circumstances when there are problems with the reception of XMЩ satellite radio signal.
See also:
Washing and waxing
Washing Your Hyundai Never wash your car when the surface is hot from being in the sun. Always wash your car in the shade. Wash your car frequently. Dirt is abrasive and can scratch the paint if ...
Changing the climate control air filter
(For Evaporator and Blower Unit) (If Installed) The climate control air filter is located in front of the evaporator unit behind the glove box. It helps to decrease the amount of pollutants enter ...
Used Hyundai Elantra Models
Prior to the new, redesigned model, Hyundai offered the fourth-generation Elantra that ran from 2007-'10. Having established the Elantra as a legitimate contender in the compact segment with its p ...