Hyundai Genesis
Hyundai Genesis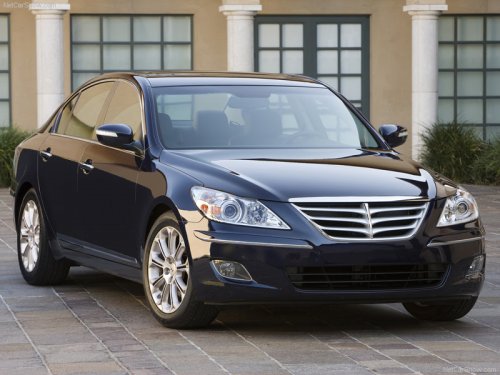 See also:
Exhaust pipe and muffler
Visually inspect the exhaust pipes, muffler and hangers for cracks, deterioration, or damage. Start the engine and listen carefully for any exhaust gas leakage. Tighten connections or replace part ...
Crankcase Emission Control System
The positive crankcase ventilation system is employed to prevent air pollution caused by blow-by gases being emitted from the crankcase. This system supplies filtered fresh air to the crankcase th ...
2010 Hyundai Genesis Coupe review by Bill Griffith
The plan was to make a legal U-turn in front of my house. The street is so wide that I'm almost able to make the swing without backing up; unfortunately there's not quite enough room. At this pi ...