Rear Combination Light
1. Open the trunk lid (4 Door) or tail gate (3 Door).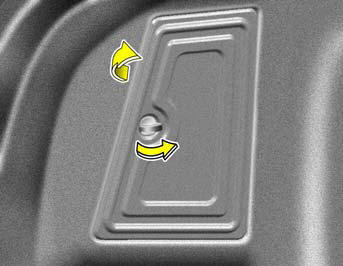 2. Remove the cover on the inside of luggage trim.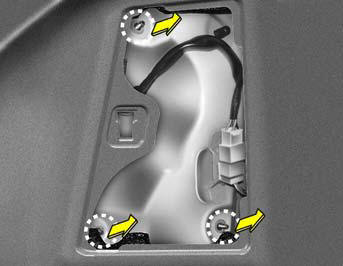 3. Remove the nuts of the rear combination light with a spanner.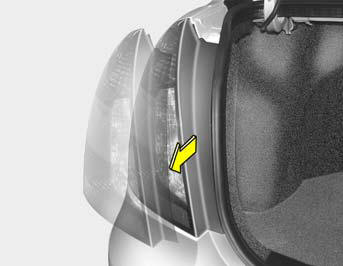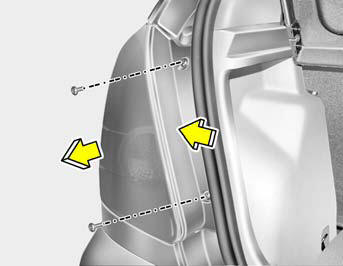 4. Detach the rear combination lamp by pulling it out (4 Door) or remove the mounting screws of the rear combination lamp with a phillips screwdriver (3 Door).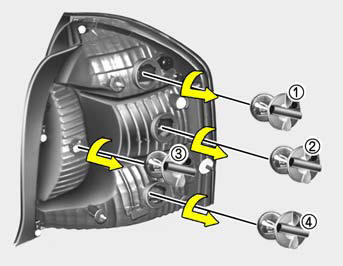 5. To replace the rear combination light, take it out from the bulb holder by turning it counterclockwise.
(1) Tail Light
(2) Turn Signal Light
(3) Back-up Light
(4) Stop/Tail Light
6. Install the new bulb.
See also:
Starting the engine
WARNING Always wear appropriate shoes when operating your vehicle. Unsuitable shoes (high heels, ski boots,etc.) may interfere with your ability to use the brake, accelerator pedal, and clutch (i ...
Power Steering Pump, Belt and Hoses
Check the power steering pump and hoses for leakage and damage. Replace any damaged or leaking parts immediately. Inspect the power steering belt for evidence of cuts, cracks, excessive wear, oili ...
ABS Service Reminder Indicator (SRI) (If Installed)
When the key is turned to the "ON" position, the Anti-Lock Brake System SRI will come on and then go off in a few seconds. If the ABS SRI remains on, comes on while driving, or does no ...