Vehicle identification number (VIN)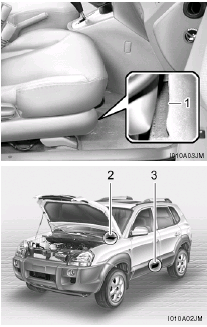 The vehicle identification number (VIN) is the number used in registering your car and in all legal matters pertaining to its ownership, etc. It can be found in three different places on your car:
1. Lower side of the front passenger seat under the carpet.
2. On the left top side of the instrument panel where it can be seen by looking down through the windshield.
3. On the lower side of the left center pillar outer panel.