Fuse panel description
Engine Compartment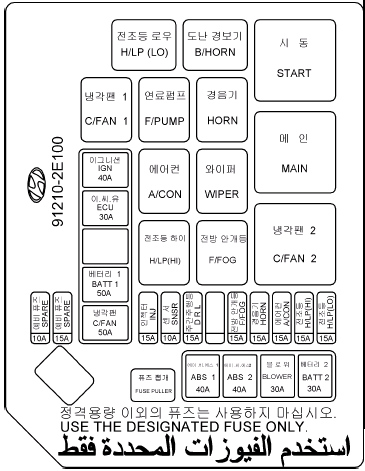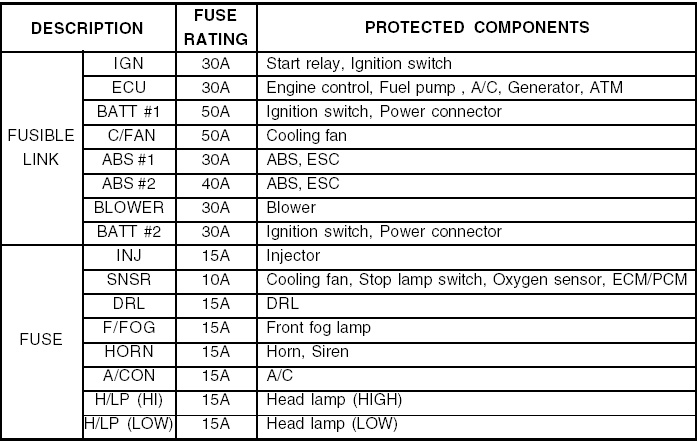 NOTE:
Not all fuse panel descriptions in this manual may be applicable to your vehicle. It is accurate at the time of printing. When you inspect the fuse box on your vehicle, refer to the fuse box label.
Inner Panel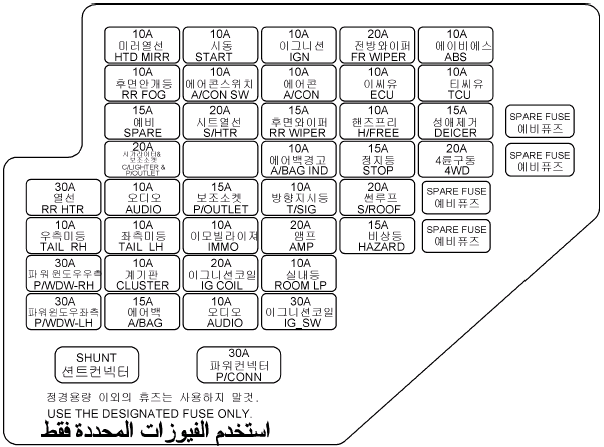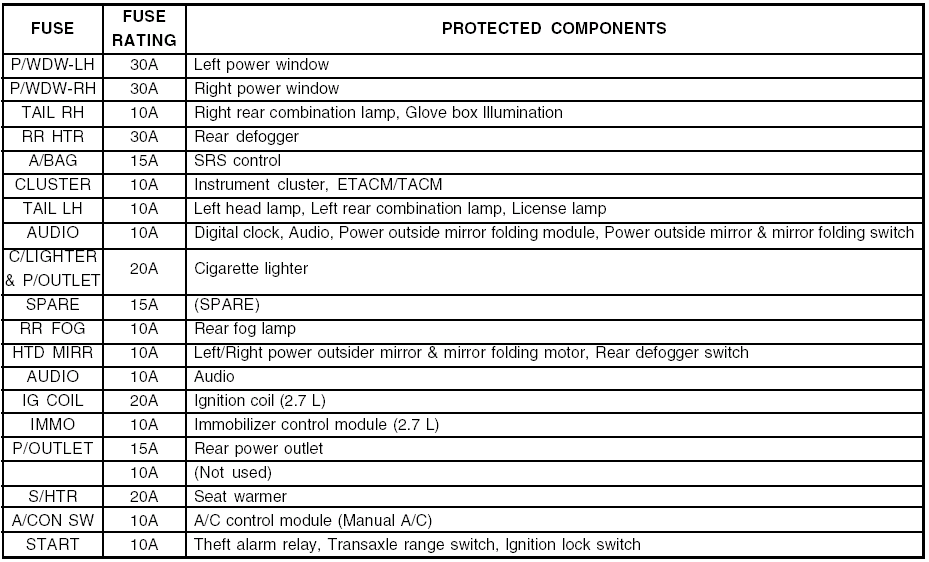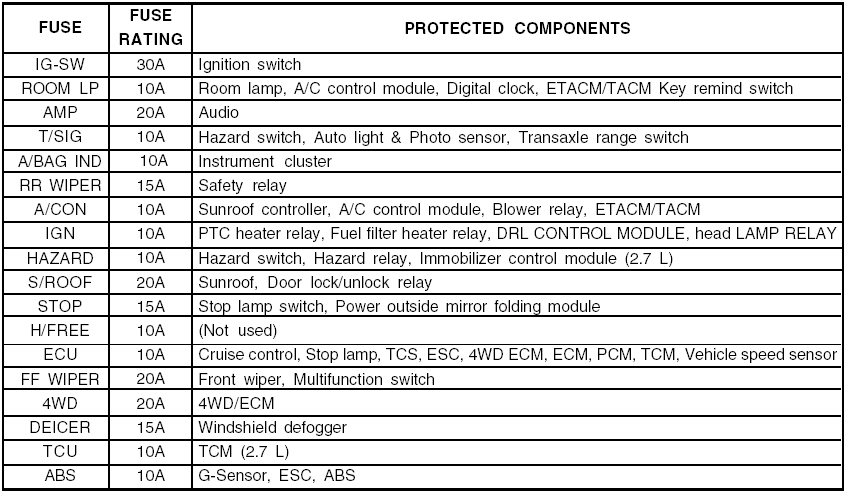 See also:
Front door edge warning light
A red light comes on when the front door is opened. The purpose of this light is to assist when you get in or out and also to warn passing vehicles. ...
Checking the Battery
Keep the battery clean. Any evidence of corrosion around the battery posts or terminals should be removed using a solution of household baking soda and warm water. After the battery terminals are ...
How Car Audio Works
AM and FM radio signals are broadcast from transmitter towers located around your city. They are intercepted by the radio antenna on your car. This signal is then received by the radio and sent ...