Bulb wattage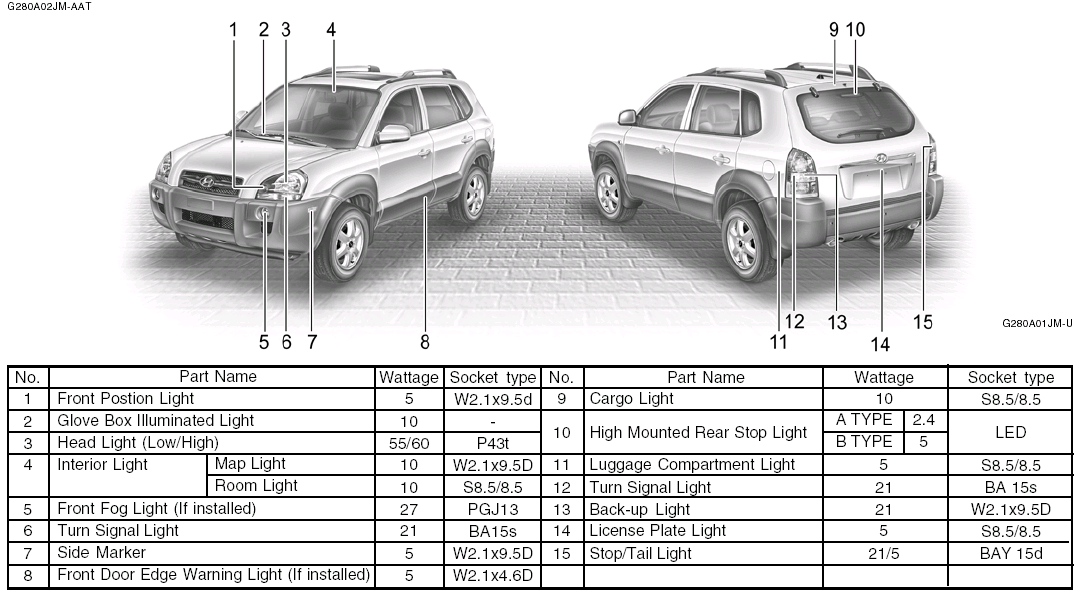 See also:
Protecting Your Hyundai from Corrosion
By using the most advanced design and construction practices to combat corrosion, Hyundai produces cars of the highest quality. However, this is only part of the job. To achieve the long term corr ...
Adjusting Seatback Angle
To recline the seatback, lean forward to take your weight off it, then pull up on the recliner control lever at the outside edge of the seat. Now lean back until the desired seatback angle is ac ...
Heating and ventilation
There are three controls and two switches for the heating and cooling system. They are: 1. Air flow control. 2. Fan speed control. 3. Temperature control. 4. Air intake control switch. 5. Air ...