HEATING CONTROLS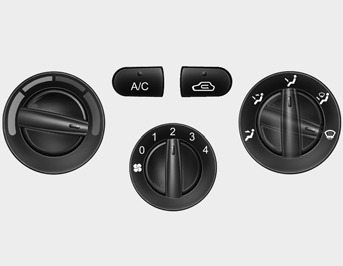 For normal heating operation, set the air intake control to the fresh air (

)
position and the air flow control to the floor (

)
position.
For faster heating, the air intake control should be set in the recirculate (

)
position.
If the windows fog up, set the air flow control to the defrost (

)
position (The A/C will automatically be turned on and "Fresh" mode will be activated.).
For maximum heat, move the temperature control to "Warm".