ASHTRAY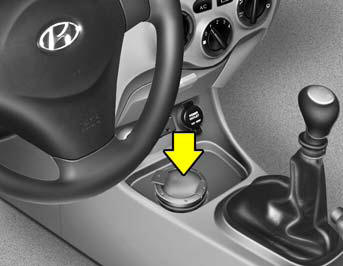 To use the ashtray, open the cover. To remove the ashtray to empty or clean it, pull it all the way out.
See also:
EUROPEAN DESIGN
Key attributes of Hyundai's Fluidic Sculpture design philosophy are the athleticism and sophistication that Hyundai Tucson demonstrates through its flowing lines, full surfaces and muscular presen ...
Don't let your parking brake freeze
Under some conditions your parking brake can freeze in the engaged position. This is most likely to happen when there is an accumulation of snow or ice around or near the rear brakes or if the bra ...
Maintaining Bumpers
Special precautions must be observed to preserve the appearance of the bumpers on your Hyundai. They are: o Be careful not to spill battery electrolyte or hydraulic brake fluid on the bumpers. If ...