High-Beam Switch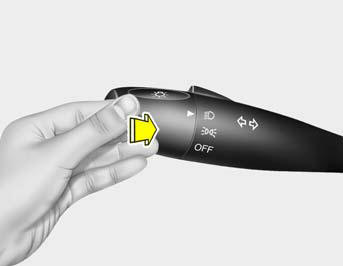 To turn on the headlight high beams, push the lever forward (away from you). The High Beam Indicator Light will come on at the same time. For low beams, pull the lever back toward you.
See also:
Do Not Use Methanol
Fuels containing methanol (wood alcohol) should not be used in your Hyundai. This type of fuel can reduce vehicle performance and damage components of the fuel system. CAUTION: Your Hyundai' ...
Tire rotation
To equalize tread wear, it is recommended that the tires be rotated every 7,500 miles (12,000 km) or sooner if irregular wear develops. During rotation, check the tires for correct balance. When r ...
2012 Hyundai Genesis review
When it made its 2009 debut, Hyundai's flagship sedan, the Genesis, was a marvel. It offered rear-wheel drive, a potent V-8 option and an interior nearly on par with those of Lexus and Acura. It w ...