Use Unleaded Gasoline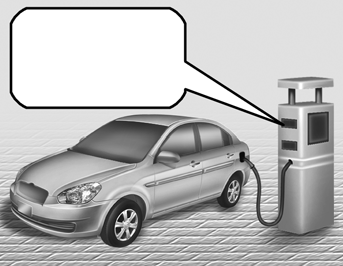 Unleaded gasoline with a Pump Octane Rating of 87 (Research Octane Number 91) or higher must be used in your Hyundai.
WARNING:
o Do not "top off" after the nozzle automatically shuts off when refueling.
o Tighten the cap until it clicks one time, otherwise the "

"
light will illuminate.
o Always check that the fuel cap is installed securely to prevent fuel spillage in the event of an accident.