Vehicle identification number (VIN)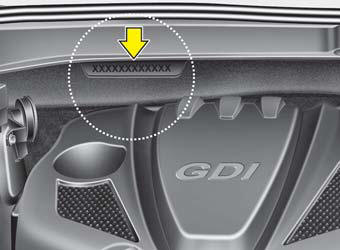 The vehicle identification number (VIN) is the number used in registering your car and in all legal matters pertaining to its ownership, etc.
The number is punched on the engine compartment bulkhead.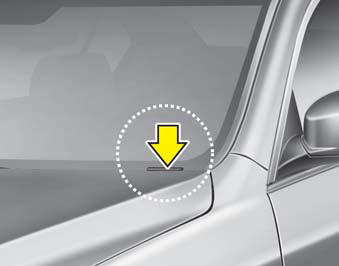 The VIN is also on a plate attached to the top of the dashboard. The number on the plate can easily be seen through the windshield from outside.
See also:
OVERALL DIMENSIONS
The all-new Hyundai Elantra rides on a 106.3-inch wheelbase, just two-inches longer than the previous generation. Its overall length has increased by 0.9 inches to 178.3 inches, with the 69.9-inch ...
Review: 2012 Hyundai Accent GLS Sedan
The Hyundai Accent has never been a Уgotta have itФ sort of car. Instead, itТs been a УwhatТs the cheapest thing you got?Ф sort of car. The 2011 started at just $9,985 (plus shipping and handling) ...
General checks
Engine Compartment The following should be checked regularly: o Engine oil level and condition. o Transaxle fluid level and condition. o Brake fluid level. o Clutch fluid level. o Engine coolant ...