Hyundai Santa Fe
Hyundai Santa Fe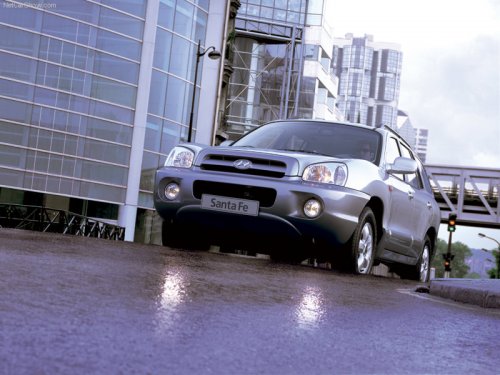 See also:
2010 TUCSON 61 POUNDS LIGHTER THAN THE OUTGOING MODEL DESPITE BEING THREE INCHES LONGER
World-class weight efficiency was one of the program targets for the Hyundai Tucson engineering team. In fact, the 2010 Tucson leads all of its competitors in weight efficiency. Hyundai engineers ...
If the engine overheats
If your temperature gauge indicates overheating, you experience a loss of power, or hear loud pinging or knocking, the engine is probably too hot. If this happens, you should: 1. Pull off the roa ...
Vehicle identification number (VIN)
The vehicle identification number (VIN) is the number used in registering your car and in all legal matters pertaining to its ownership, etc. The number is punched on the engine compartment bulkh ...